THE HOOD: IS IT AN ABBREVIATION WORD

NEIGHBORHOOD

OR THE BLACK GHETTO?
The definition of the hood varies from person to person or place to place. I believe that the hood is a negative term used to describe low-income communities that are populated densely by African-Americans and Hispanics. It is a place where you see a lot of violence and drugs and whose inhabitants esp. males are constantly running into trouble with the law and facing police brutality.
-Nzinga Hyacinthe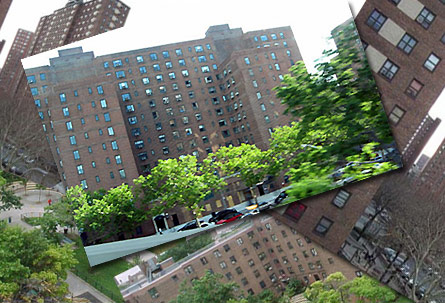 DEFINITIONS OF THE HOOD
Positive:
| | |
| --- | --- |
| | The Hood is the part of the city where you grew up. |
Derived from "neighborhood". An area which one lives/lived/ or is in
Negative
Usually refers to an undesirable area: gangsters are from the "hood"
A gangster slang word derived from neighborhood, usually talking about the ghetto or where all the gangsters and thugs live.
The hood is a lower income crime riddled area. An unsafe place to live. Residents usually live in fear of life from day to day. Not a 'nice' place to live.
slang for a neighborhood,
usually refers to a depressed community,
most often used in reference to the neighborhood that the speaker is from.
ghetto place usually rough where people sell drugs or get shot
The "Hood" means a place that is very crappy or ghetto. The ghetto is in Detroit, Brooklyn, Compton, Etc. The "Hood" is usually filled with blacks and some whites. It is sometimes a good place to live because it is cheaper. The "Hood" can also be in a trailer park or bad public housing apartment complex.
Definitions from

urban dictionary.com




The Video Interviews

THE BAD DEFINITIONS SEEM TO OUTWEIGH THE GOOD BUT THE PEOPLE I INTERVIEWED SHED A NEW LIGHT ON WHAT THEY DEFINED THE HOOD AS IN THERE OWN WORDS.

SONG ABOUT LIFE IN THE HOOD(HIP HOP STEREOTYPE)